Nickel Flake – Grade NF50
Hunter Chemical's Nickel Flake Grade NF50 is an irregular-shaped platelet with high average aspect ratio ideal for a range of applications including:
Anti-seize lubricants
Conductive coatings
Nickel Flake Grade NF50 is just one of the nickel products that we supply internationally. View the properties and specifications below.
Properties
Nickel:  99.80% min.
Average Diameter:  17.9 µm
Average Thickness:  1.6 µm
Average Aspect Ratio:  15.5
Apparent Density:  2.1 g/cm3
Morphology:  Irregular platelets
Packaging:  25 kg (55.12 lb) pails
Custom packaging available upon request
Other Consumables
In addition to Nickel Flake Grade NF50, Hunter Chemical offers carbonyl and hydrogen-reduced nickel powders in various grades for a wide variety of applications. Some of these include:
Nickel Powder Grade AH50 – Carbonyl- process pure nickel, with spherical shape, spiky morphology and FSSS 3-6 µm.
Nickel Powder Grades AH410 & AH440 – Spherical shape with mottled surface and greater density for MIM and other applications.
Nickel Powder Grade OH series – The OH series of Nickel Powders is produced through a hydrometallurgical process, also known as Hydrogen-Reduced or the "Sherritt-Gordon" process.  It is further processed into different particle size distributions for various applications.
Filamentary Nickel Powder Grade AH45 can be used in sintered metal filters, hard metal binder, battery, and other applications.
Contact Hunter Chemical for details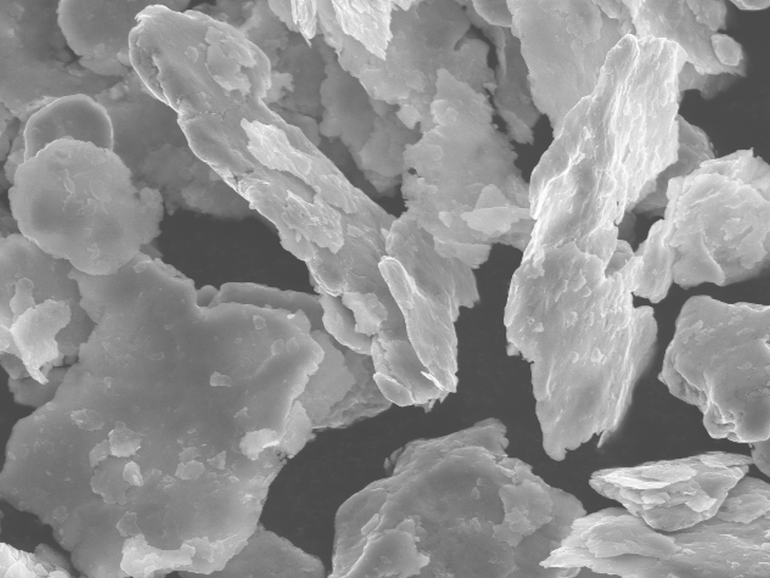 Grade NF50 – at 2500x magnification, characterized as irregular-shaped platelets.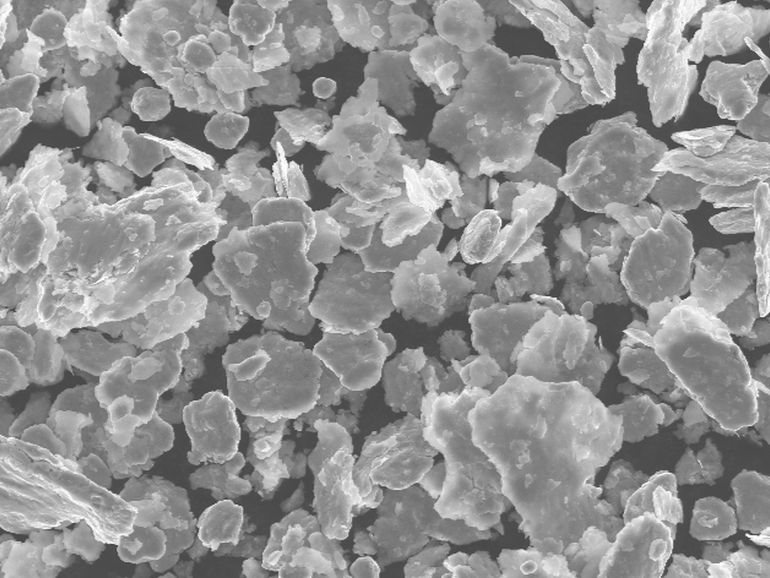 Grade NF50, shown here at 1000x magnification, is well suited for nickel-based anti-seize lubricants.
HUNTER CHEMICAL LLC
ISO9001:2015 Quality Management System Certified by DEKRA Certification, Inc.
For more information, or to contact us for services or products, please click below.
A representative from Hunter Chemical LLC is ready to assist you.
Contact Us